In daily products
1. In daily products
The most prominent use for Phytic Acid in the cosmetic industry is as a natural vegetable based biodegradable chelating agent with chelating performance comparable to EDTA. However, besides the chelating activity, Phytic Acid has some more benefits to offer to cosmetic products. Moisturizing and sebum control effects have been found and Phytic Acid shows activity as skin lightening agent. Finally, a positive effect for protecting tooth enamel from acid dissolution has been reported.
The mainly using of phytic acid for cosmetic is:
dissolution has been reported.
1.Moisturizing effect
2.Deodorizing effect
3.Chelating effect
4.Bacteriostatic effect
5.Cavity prevention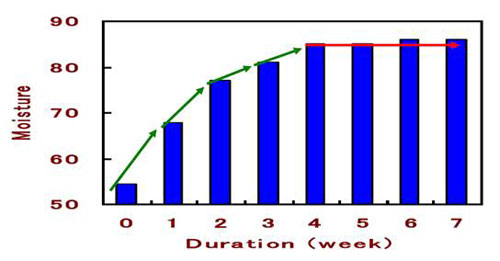 Picture 1. The moisturizing effect of phytic acid
The skin lotion containing 0.5% Phytic Acid was applied to the healthy skin of inside of an arm once a day. Moisture of the skin was measured with aquameter (Corneometer®) at 21℃under the condition of moisture content of 65%.
Provided by Dr. Zhong ,Soongsil University
Picture 1. The moisturizing effect of phytic acid
Author (year published)

Test subject

Dose and Administration

Skin efficacy

Koutaro Sakai (1992) 1)

Garlic

0.4 to 0.6% immersion

Deodorant effect against garlic odors

Kiichi Sawai et al.(1993) 2)

Dog

0.1 to 1.0% in shampoo

Deodorant effect of body odor was confirmed after 3 days (0.1%) and 7 days (1.0%).

Yasuhiko Kobayashi et al. (2003) 3)

in vitro

0.025 to 0.4%
Addition

Growth inhibition against gram-negative bacteria.
1) Koutaro Sakai: 食品と開発27, 8, 19-23 (1992)
2) Sanwa Kagaku Kenkyusho Co. Ltd., :特開平07-126134
3) Yasuhiko Kobayashi et al.: 日本食品微生物学会学術総会講演要旨集.23, 48 (2003)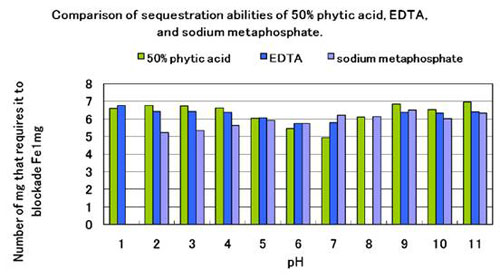 Picture 2 The comparison of sequestration abilities between phytic acid and other chelating agents
2.Used in oral caring
Phytic acid can inhibit the dissolving of calcium phosphate and tooth, then it has the effect of tooth protection. In some oral health care products, phytic acids often be added, such as toothpaste and detergent for tooth. Adding about 1% phytic acid in toothpaste can improve the effect and prevent the inflation due to gas releasing.
In food industry, Phytic Acid is used as anti-nutritional component due to the ability to impair the availability of essential minerals. However, some epidemiological studies have reported a significantly elevated incidence of dental caries concomitant with the change in dietary habits in Western societies. This increase has been hypothesized to be the result of decreased Phytate consumption. This observation was substantiated by the increased cariogenicity of flour on refinement. Subsequently, several investigations provided evidence for the cariostatic effects of dietary Phytic acid in rats, hamsters and monkeys.
The cariostatic effect of Phytic Acid has been ascribed to its ability to inhibit the dissolution of calcium phosphate and tooth enamel. Phytic Acid was adsorbed rapidly by hydroxyapatite from solutions as dilute as 10-6 M which reduced the solubility of the resin in acidic media. By protecting the teeth from demineralization, Phytic Acid is able to prevent the formation of cavities.



Applications
Contact us
Tel:+86-571-81634012
Fax:+86-571-87357395
Phone:86-13306501279
contact person: Mr.Eric Chen
E-mail:
marketing@phytics.com
website:
www.phytics.com
Address: Qili village, Tongxiang city, Zhejiang province, China
Post code: 314518